Builder Cleaning Service in Brighton
Removal of dirt and dust after a renovation or construction of a building is now easier since we at Builder Cleaning offer professional builder cleaning services in Brighton. Here, our adept cleaners use a wide array of cleaning tools and methods to clean all parts of your building. So, if you were feeling anxious about the heap of debris that is accumulated in the different areas of your property, now is the time to de-stress yourself by getting in touch with us. We promise that you will be amazed at how appealing your building looks after our cleaners do the needful.
To restore the cleanliness of your building, our expert cleaners create a comprehensive cleaning plan after inspecting the same, and they follow the plan to achieve the best results. On top of this, the cleaners carry out the cleaning procedure safely to avoid damage to any furniture or accessories in your property.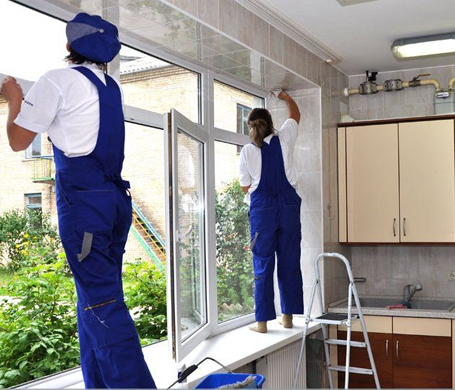 Why Are Our Builder Cleaners in Brighton High in Demand?
At Builder Cleaning, we have included only the best builder cleaners in Brighton to make your property pristine clean after the construction or the renovation. Also, you can count on us since we have more than 20 years of experience in cleaning different types of properties. Moreover, we carry out the procedure quickly and bring back the allure of your building.
Our professionals providing the builder's clean service in Brighton clean all the areas of your property with attention to detail. With that, they make sure that no areas have been skipped by double-checking the places included in their checklist after the completion of the service.
Places Cleaned By Our Builder Cleaners
In the service, our builder cleaners clean
Doors, windows, floors and areas wherever they see paint marks and dust
Cabinets, furniture, shelves, etc. with vacuum cleaners and brushes
Windows, window blinds and window sills
Bathroom and kitchen with eco-friendly solutions and pressure cleaners if required
High-touch areas such as doorknobs, switchboards, handrails, etc.
Vacuum your carpets and stain clean them if required
Driveway, garage, balcony and other open areas
Tiles and grout at their respective places
So, to restore the actual appearance of your building, hire our cleaners today.
What Makes Our Builder Cleaning Service Reliable?
Our clients rely on our after builder cleaners in Brighton due to their friendliness and responsiveness. Besides, we are highly sought-after because
We are a company having more than 20 years of experience in building cleaning
We are a licensed and certified company, and all of our cleaners are insured
Our cleaning professionals always complete the building cleaning on time
We use the latest building cleaning tools to provide you with the best results
Our cleaners remove the waste, dirt, dust and debris following all safety procedures
So, if you want to book a building cleaning service today or like to know more about how we clean, call us now.
At Builder Cleaning, we provide experienced builder cleaners in Brighton to make your building clean again after a renovation or construction. So, to book a service or to get your queries solved by our experts, call us now.