About
Professional Construction Cleaning Service in Melbourne
Builder Cleaning offers a unique solution to one of life's biggest disruptions – renovating and building. Renovating is exhilarating, but the messy aftermath is a nightmare for homeowners. Don't even think about doing it yourself. The process is stressful, and most inexperienced cleaners fail to get the job done. This is where our builder cleaning experts in Melbourne in Builder Cleaning will make the difference.

The Construction Cleaners assigned to fix your home will be meticulous. Our professional Melbourne builders cleaners won't leave you until the job is perfect and you are satisfied. Relax knowing that we are reliable, well-organized, flexible and equipped with all the necessary equipment, products and knowledge to make your home sparkle, FAST.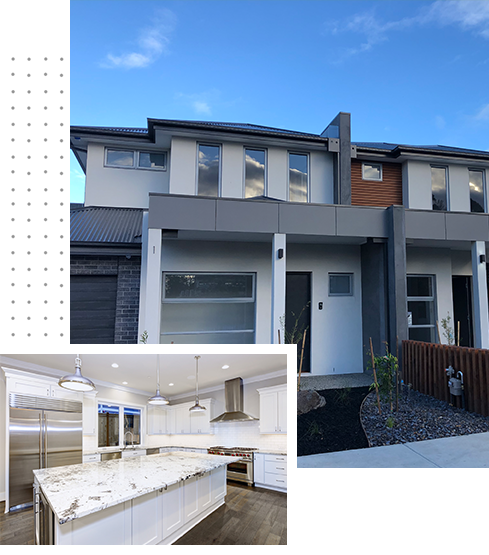 Call us now to enquire about your Construction
Cleaning Service in Melbourne!
call Now
You'll benefit from our service
Trustworthy
Trustworthy and police-checked house cleaners
HIGHLY RATED
Astounding 500+ positive reviews online
Luxury cleaning
High-end luxury cleaning credentials and skills
Flexible hours
Flexible hours: 6 am to 10 pm.Open 7 days a week
What Makes us the Number One
Builder Cleaner in Melbourne
Whenever we are hired to 'builders clean' properties, we would deliver nothing but the best. Our cleaners are thoroughly trained and are immensely experienced to provide the best builders cleaning solution in Melbourne, and that is reflected in our service.

The cleaners would use the latest tools and techniques to deliver custom cleaning that will meet the bespoke builders cleaning needs of our clients. In fact, when you get in touch with us and explain your needs, our professionals will pay a visit to your address to get a first-hand impression of your cleaning needs. This will help them to fabricate a cleaning plan that is tailored to fit your cleaning compulsions. This transparent and customer-centric approach makes us the builder cleaner company in Melbourne.

While carrying out the cleaning, our experts will stick to the highest standards of safety and security norms, as per the set Australian standards. In particular, when removing and cleaning hazardous substances, our builders cleaning experts in Melbourne would take optimum precautions. This ensures no health or environmental hazards are posed.
Testimonials
CHECK OUT OUR REVIEWS
Very happy with the service provided, they did an outstanding job cleaning. I called on short notice and he came out the next day to quote, the cleaning was organised for the day after. He was very fair and reasonable and took care of all the details. The outcome and quality of clean was excellent!
John Hardgrove
Thank you to Mimmo and his lovely team who were very thorough with cleaning. The actual price ended up lower than quoted price which was very good. The best aspect was the cleaning was well supervised. At the end of the job the cleaners did not leave until I had approved everything. Highly recommend.
Victoria Woodyatt
Are You Looking For The Best Construction Cleaning?
We Can Transform Your Home In Just ONE DAY Contact Our Expert Construction Cleaners